SFIC Cylinder Housing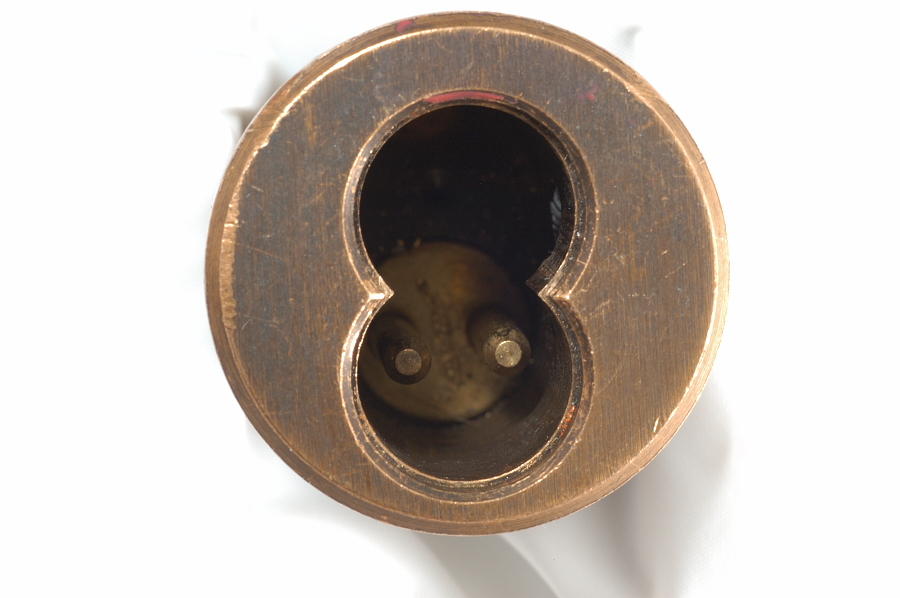 SFIC Cylinder Housing. Housings for SFIC locks have two fingers (extending about halfway down the length of the cylinder) that engage the core's plug and that are linked with the locking mechanism. Shown here is a standard mortise cylinder housing. SFIC housings are also manufactured for rim cylinders, key-in-knob locks, padlocks, cabinet locks, electrical switches, etc.

Image taken with a Nikon D-100 digital camera with a Nikkor 85mm 1:2.8D tilt/shift macro lens (with Kenko extension tube). Lit by electronic flash and various reflectors.

Copyright © 2003 by Matt Blaze. All rights reserved. You may not copy, modify or use this image for any commercial or non-commercial purpose without permission.

Click here for the index of Best SFIC lock photos.

Click here for my home page.