Peterson Hooks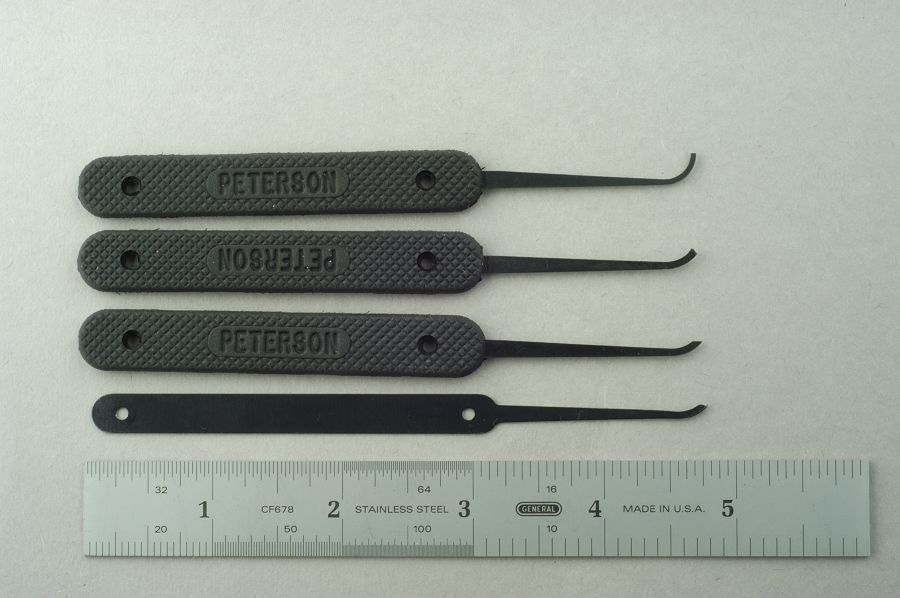 Peterson "hook" picks (from bottom: "Hook", "Gem", "Postal"). Peterson's hook picks include a standard hook (similar to the familiar Majestic small hook), a taller "Gem," which adds a half- diamond to the tip of the hook, and a tall "Postal" hook intended primarily for letterbox locks. All are the standard .025 inch thickness, although the Gem is also available in a "slender" model, which is .016 inches thick, for very narrow keyways.

Image taken with a Nikon D-100 digital camera with 35mm lens, under light tent with electronic flash.

Copyright © 2003 by Matt Blaze. All rights reserved. You may not copy, modify or use this image for any commercial or non-commercial purpose without permission.

Click here to return to the pick tools page.

Click here for my home page.