Peterson Pick Handles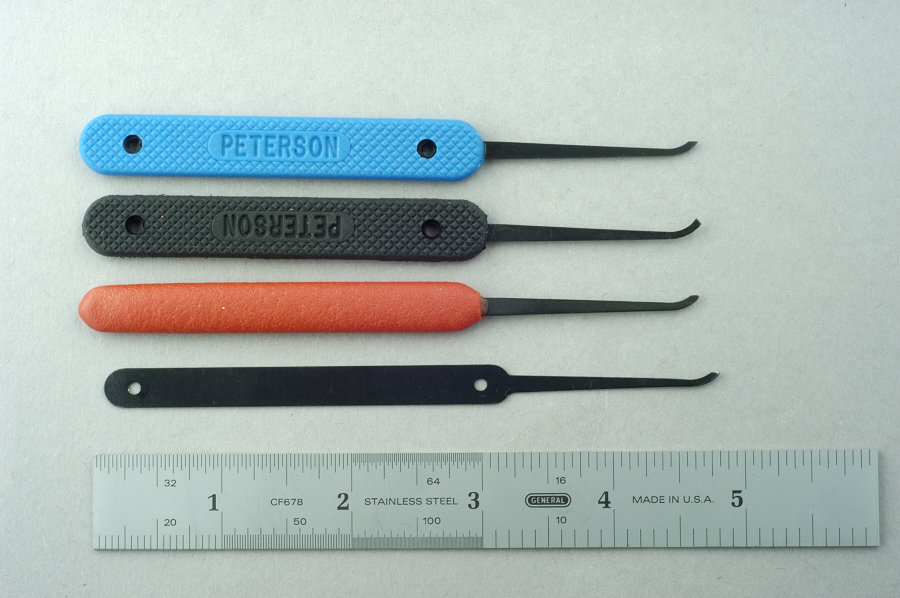 Peterson pick handles (from bottom: "textured", "rubber", "plastic"). Most Peterson picks are available with a choice of three handles: textured foam, oversized hard rubber, or oversized plastic. The plastic handle seems to be best at transmitting tactile feedback, although I suspect I'd prefer no special handle with a larger grip end.

Image taken with a Nikon D-100 digital camera with 35mm lens, under light tent with electronic flash.

Copyright © 2003 by Matt Blaze. All rights reserved. You may not copy, modify or use this image for any commercial or non-commercial purpose without permission.

Click here to return to the pick tools page.

Click here for my home page.