LAB Torque Tools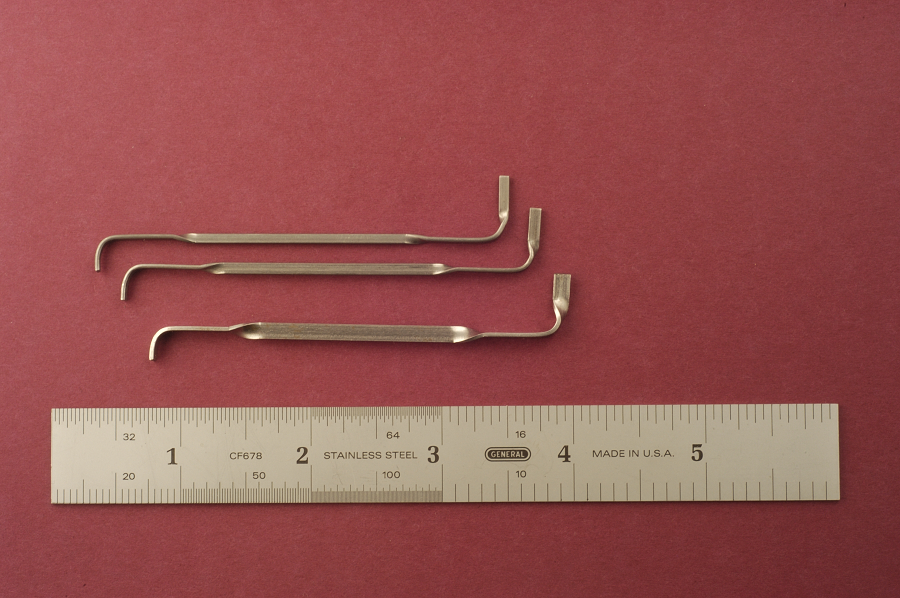 LAB torque tools. LAB produces three double-ended torque tools (their designer, Gerry Finch, was careful to refer to them as "turning tools" and to avoid the common but mechanically inaccurate term "tension wrench"). The three different widths (.080, .092 and .122 inches) seem to be sufficient for most keyways, and the stiff material works well with the twisted handle. Note the "double twisted" end, which allows the application of torque from directly above or below the cylinder. All three are .033 inches thick.

Image taken with a Nikon D-100 digital camera with 35mm lens, under light tent with electronic flash.

Copyright © 2003 by Matt Blaze. All rights reserved. You may not copy, modify or use this image for any commercial or non-commercial purpose without permission.

Click here to return to the pick tools page.

Click here for my home page.