Me, after a long flight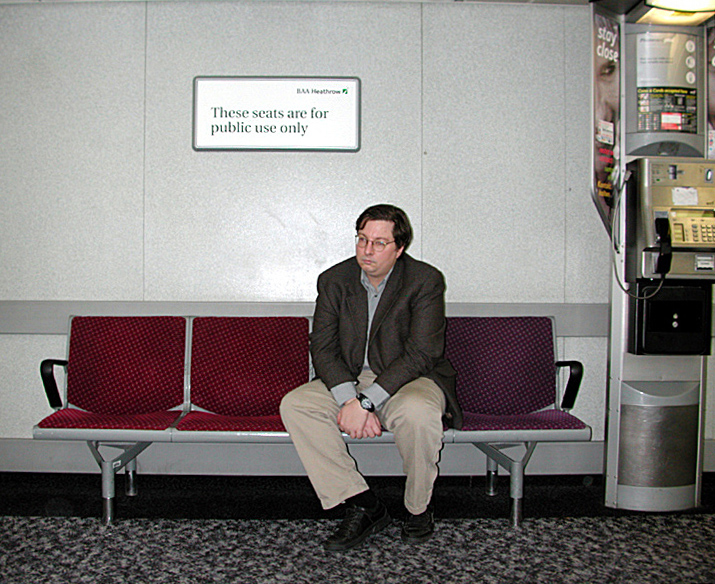 April 2001. Heathrow Airport, London, UK. What is this sign trying to say? Presumably there's some kind of non-public use from which these seats are excluded, but what could it be? Especially strangely, this row of four seats, in an out-of-the-way and not especially heavily used hallway next to the United arrivals lounge on the first floor of terminal three, was the only one I could find in the whole airport carrying this injunction. Perhaps it is intended to enjoin airport employees from lounging there, but then why just these four lonely seats (and besides, aren't airport employees also members of the public)? Maybe "public use only" is a well-understood British idiom making use of some non-obvious meaning of the word "public" (as in "public school"). Another example of two great nations divided by a common language, I suppose.

Image taken with a Nikon Coolpix 990 digital camera, with the built-in flash.

Copyright © 2001 by Matt Blaze. All rights reserved. You may not copy, modify or use this image for any commercial or non-commercial purpose without permission.

For a version of this photo without me in it, click here.

Click here for my home page.