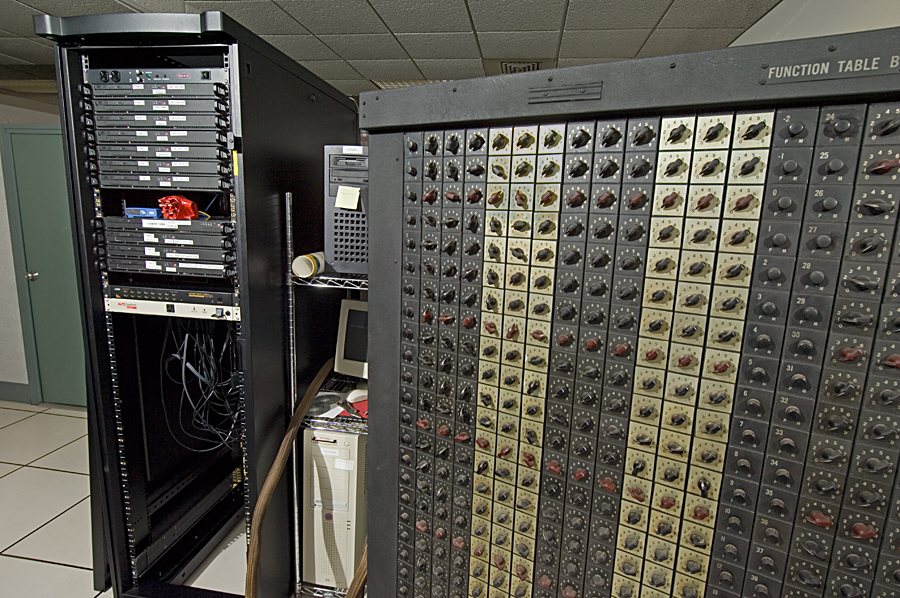 8 June 2005. Current HB server (left) and artifact of older HB hardware (right), the "function table" from the original ENIAC computer.

The current halfbakery server is the third machine below the seven-bobble-headed Hydra in the rack at right.



Image taken with a Nikon D2x camera under falling construction debris.

Copyright © 2005 by Matt Blaze. All rights reserved. You may not copy, modify or use this image for any commercial or non-commercial purpose without permission.

Halfbakery photos page.
Main photos page.

Click here for my home page.