Bramah Keys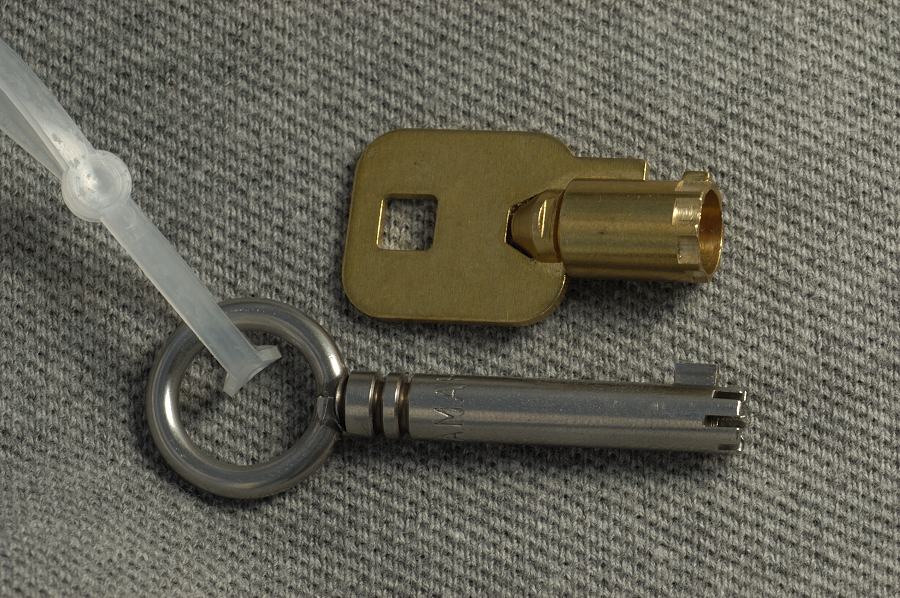 Bramah key. A Bramah key (bottom) is basically a hollow rod with seven notches cut in the end that mate with corresponding sliders in the lock. The index flange lines up the notches with the correct sliders, ensures that the key is fully inserted before it is turned, and prevents removal of the key when it is only partially turned. The depth of the notches are the bitting of the key; six possible depths appear to be used.

Compare with a standard 137 tubular key (top).

Image taken with a Nikon D-100 digital camera with a Nikkor 85mm 1:2.8D tilt/shift macro lens (with Kenko extension tube). Lit by electronic flash and various reflectors.

Copyright © 2003 by Matt Blaze. All rights reserved. You may not copy, modify or use this image for any commercial or non-commercial purpose without permission.

Click here for the index of Bramah lock photos.

Click here for my home page.